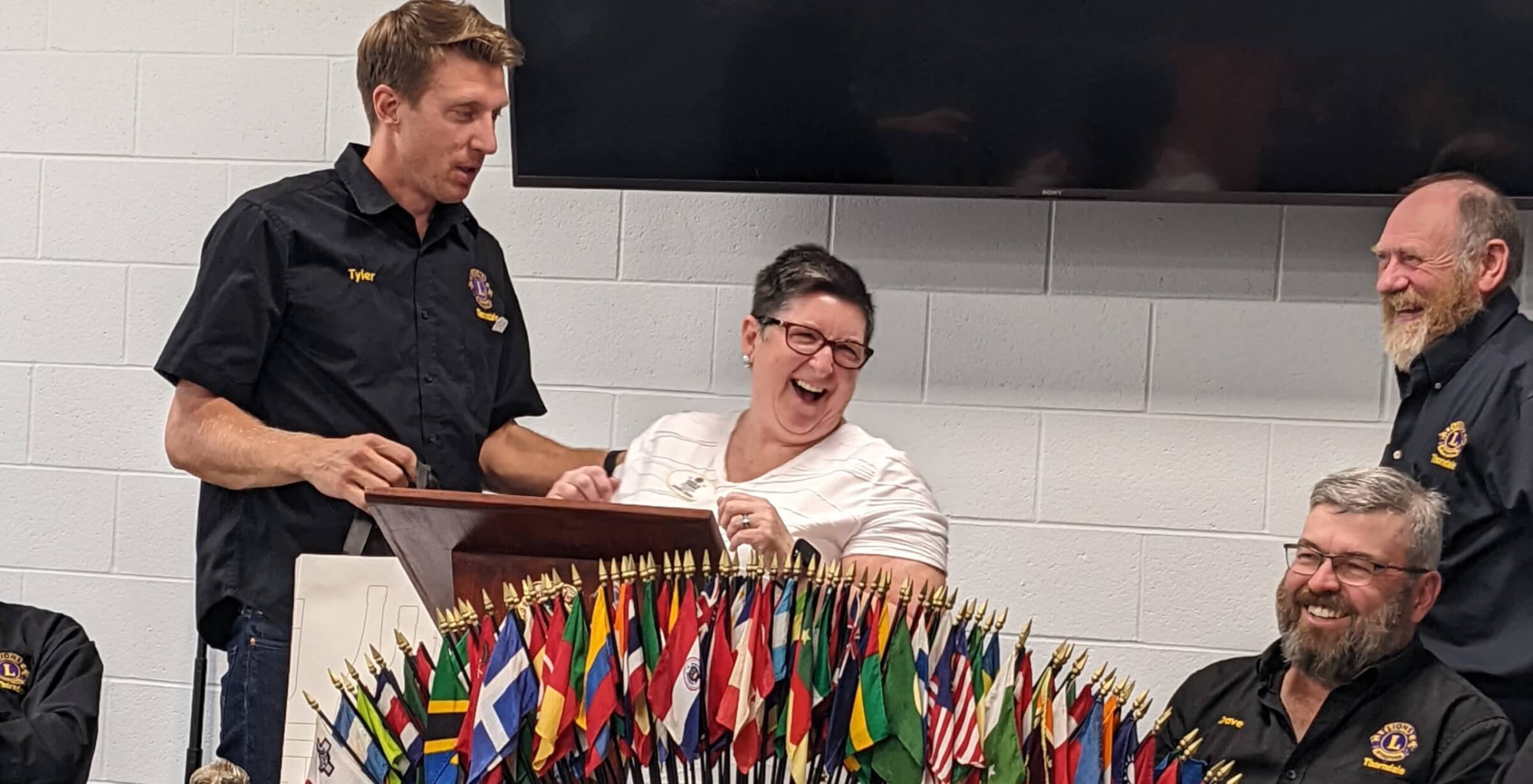 Our District Governor stopped by!
DG Lion Ev Spiering came to town for a visit during our October dinner meeting.

Fall Fair 2022
This year's fall fair float commemorates 75 years of Lionism in Thorndale.

Grillin' burgers
On Oct. 6th, the Lions ran the grill at the West Nissouri Public School Meet the Teachers night.

Club Family Picnic
On Aug.27th, the Thorndale Lions held their annual Family Picnic at East Park London.

Gavel returns home
Hyde Park and District Lions Club visited us during our March dinner meeting and was gracious enough to return our "lost" gavel.
District Governor Visit
Fall Fair Float
Chilling and Grilling
Picnic Time!
Hyde Park visits Thorndale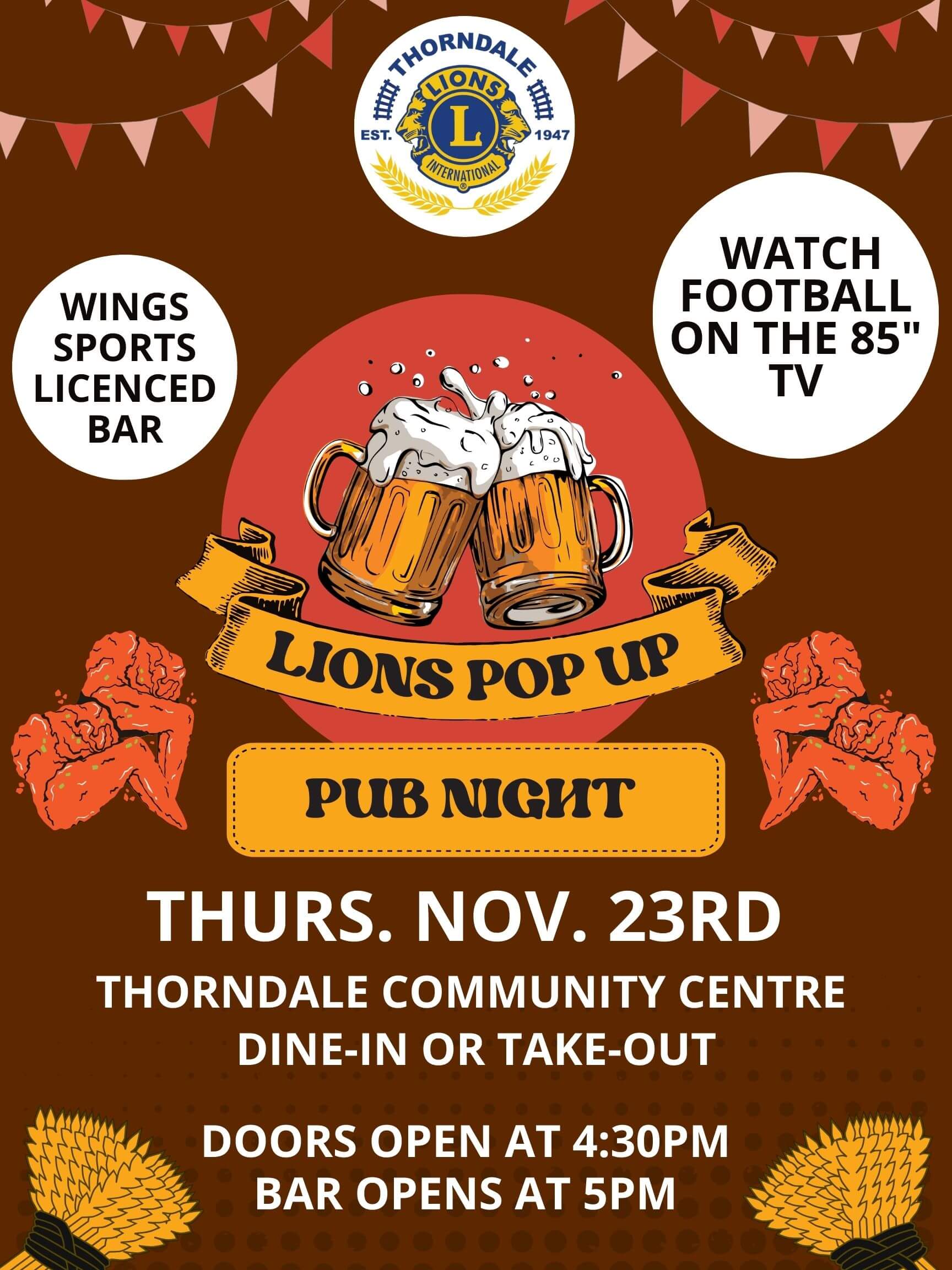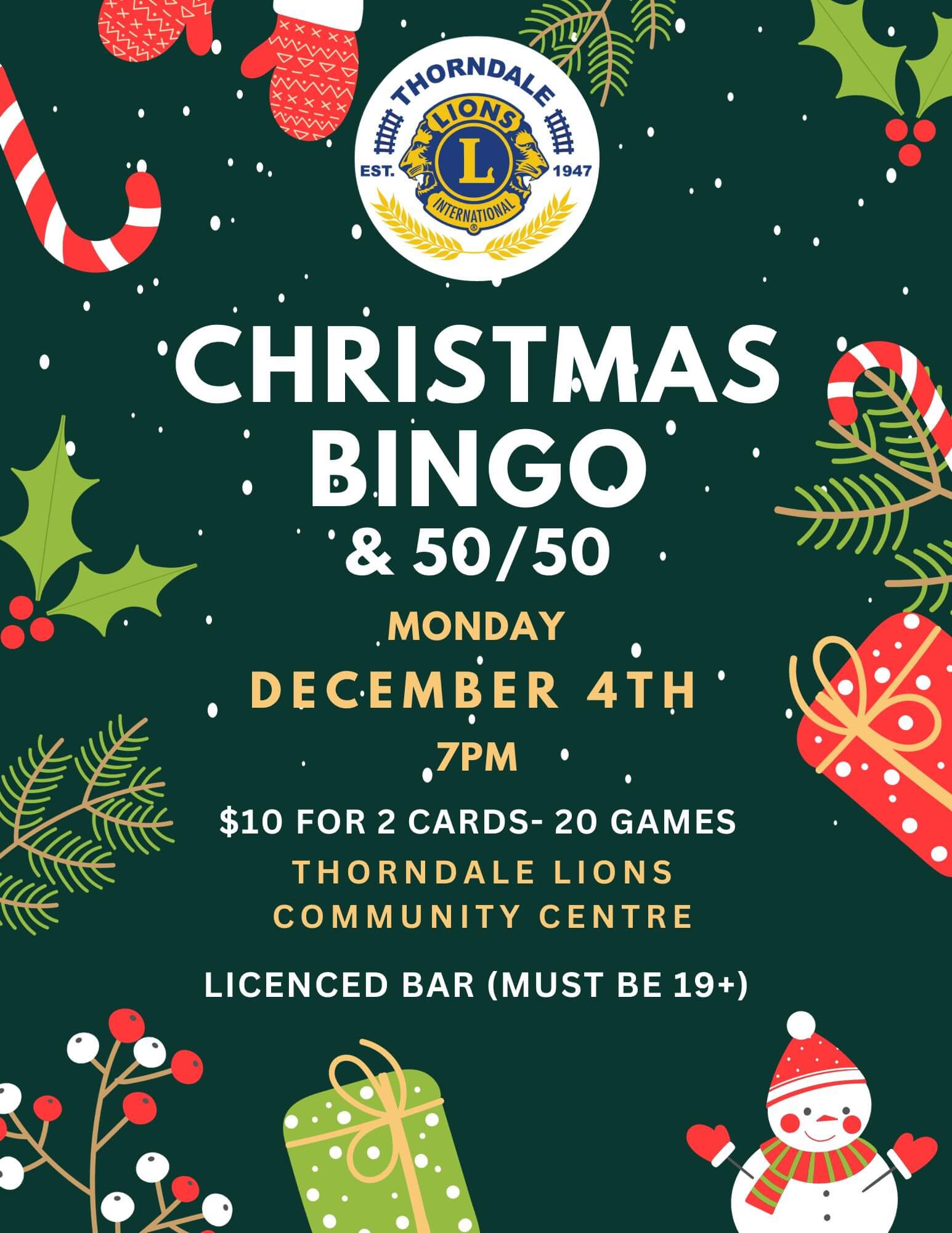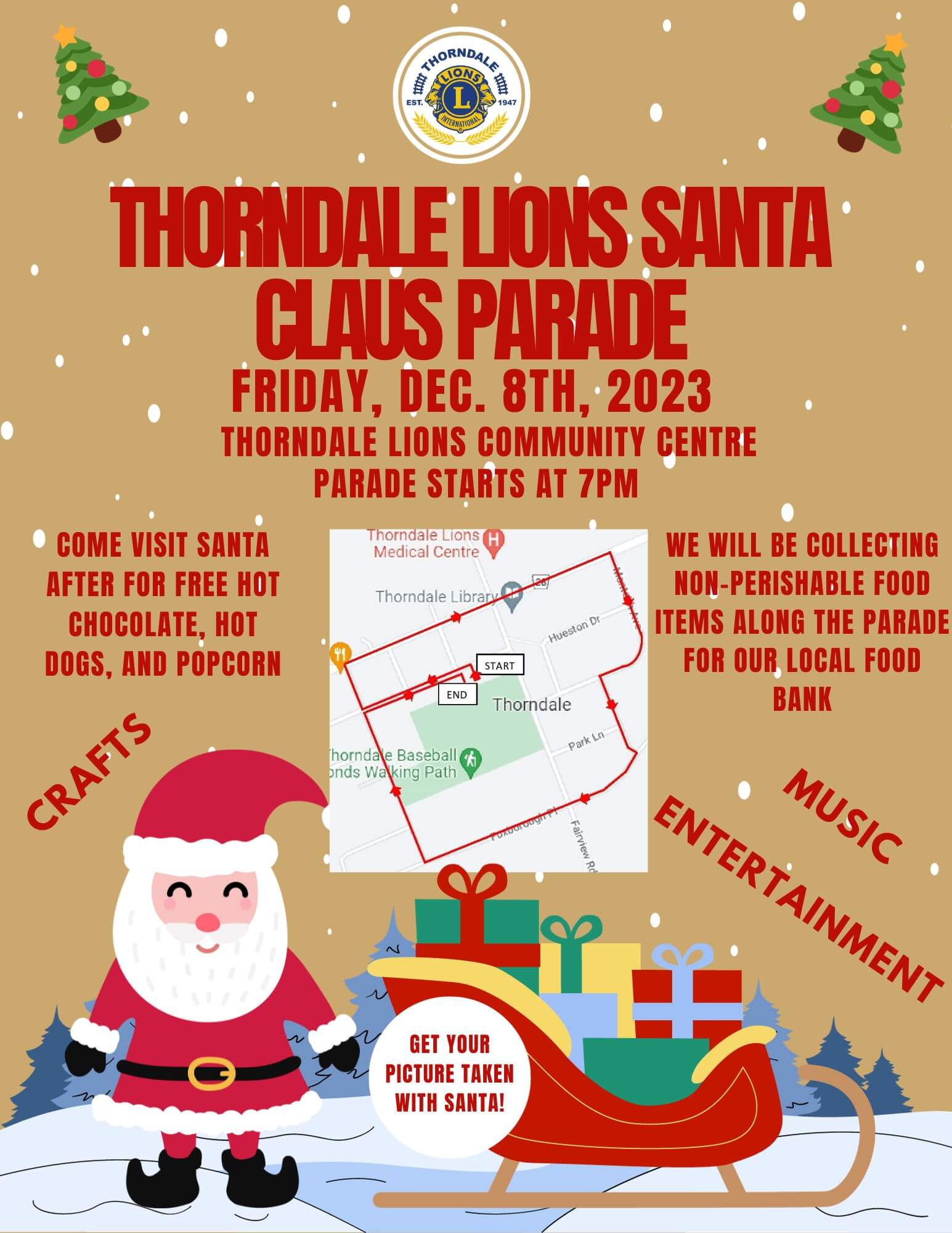 Attention businesses and organizations! If you would like to enter a float into the parade, please contact Derek McClean at [email protected]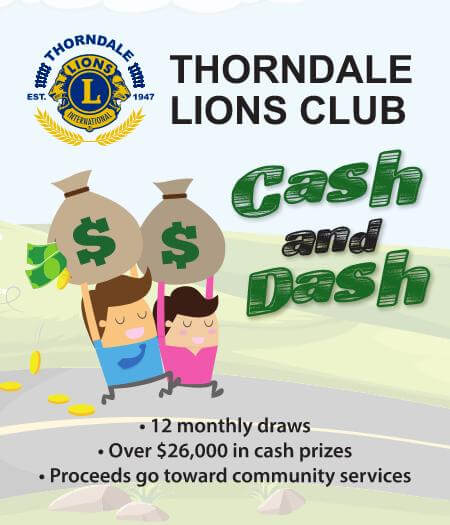 Cash and Dash tickets for 2024 are on sale now!
$135 per ticket
Only 300 sold!
Every month in 2024, on the first Firday, a winner is drawn to win CASH ! There are nine $2200 draws, two $1500 draws, and a grand prize draw of $4000.
All proceeds from the fundraiser go towards local projects and initiatives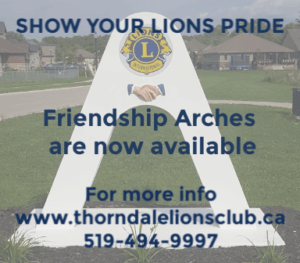 Friendship Arch
Concrete friendship arches are now available for purchase through the Thorndale Lions Club. The arch is 6' tall and the base is 4'x7'. Includes 2 reflective Lions International logos. Weight is approximately 3000 lbs.
Cost is $3300
To purchase a friendship arch or for more info, contact Lion Murray Pink
519 494 9997 (cell) or 519 461 1580 (home) or [email protected]